If you're looking for a high-trust environment with flexible working, where you can work with the best, be well, grow immensely, and contribute to something that makes a difference, we'd love to hear from you.
Whilst we are not currently recruiting for any specific roles, we would still love to hear from any one who might be interested in a role in the future.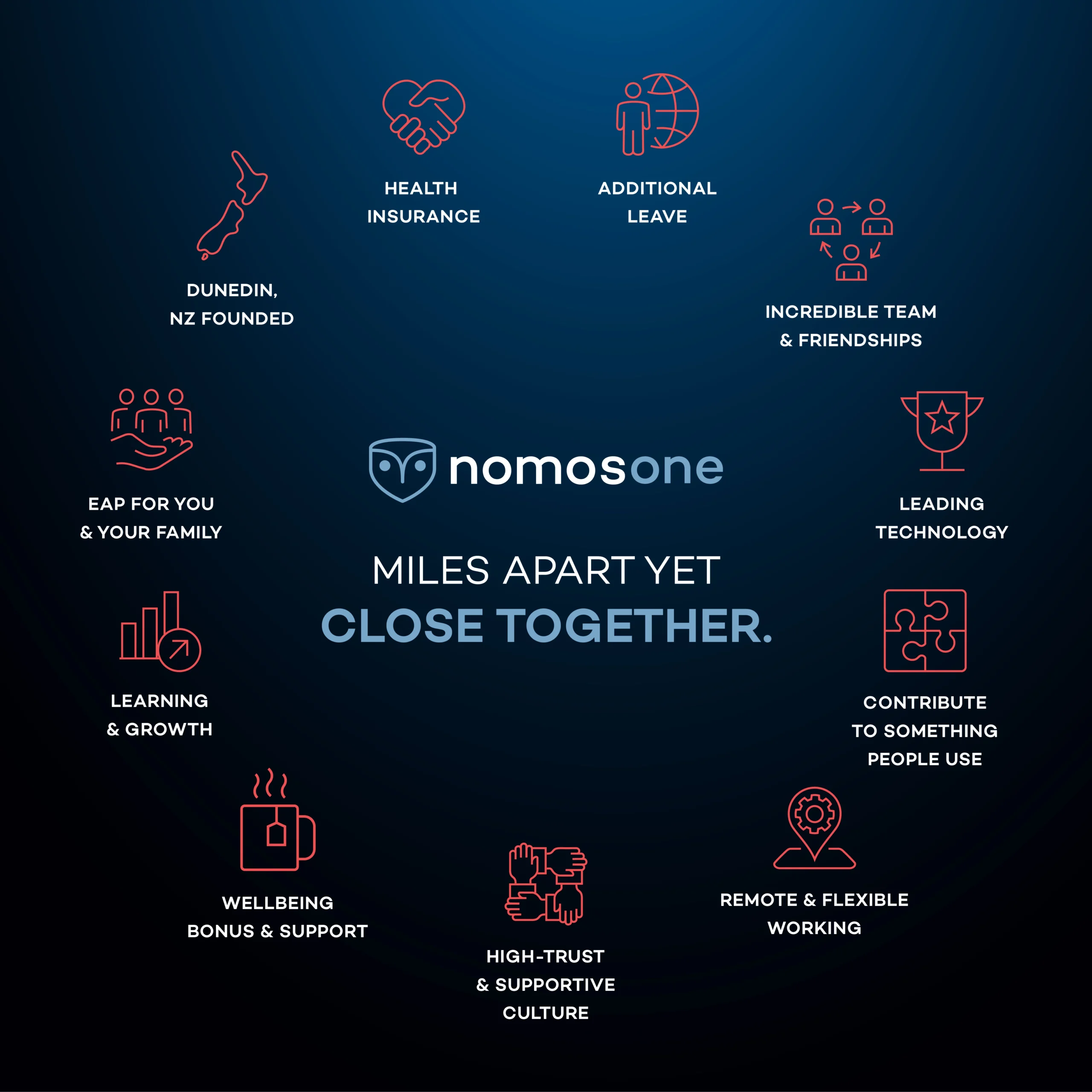 Can't find the role you are looking for?
We're always looking for like-minded, savvy, team players to join us as we grow.
If you think you'd be a good fit, we'd love to hear from you, contact us on joinus@nomosone.com.